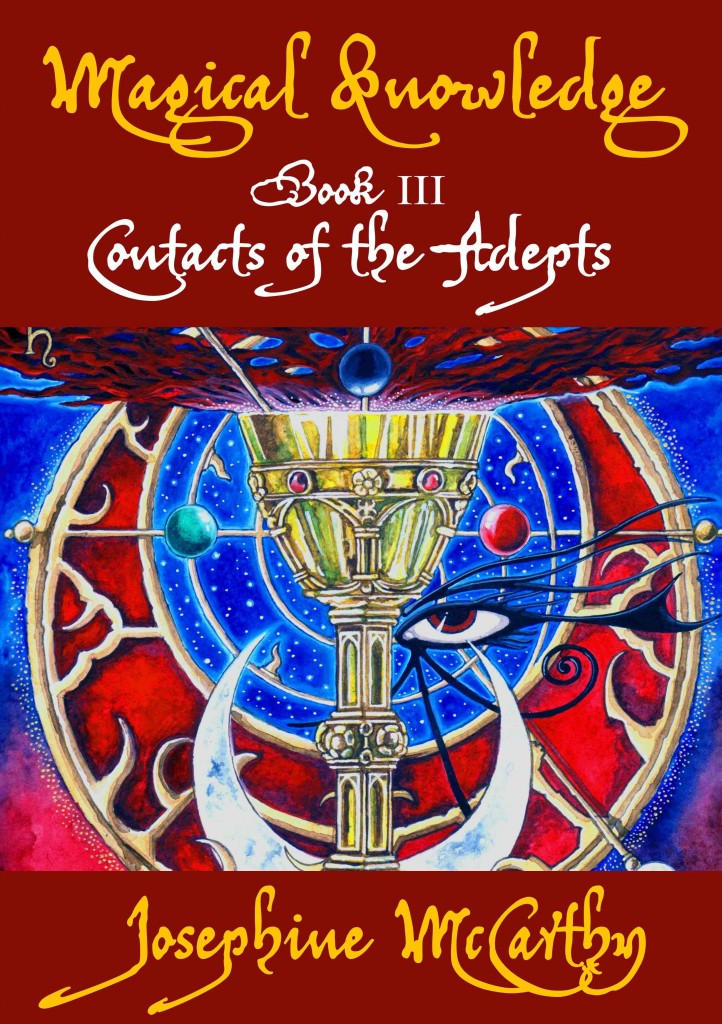 "…This is the state where the Inner Traditionalist becomes the Ritualist and the Ritualist sees the power behind the words. Magical acts become like riding on top of a speeding train of words, and gestures towards your spiritual destination . . . it is vital for people practicing the Ritual Tradition to read and understand this book and bring back to their systems the techniques that are contained within it."
Nick Farrell
Magical Order of the Aurora Aurea
Rome
Magical Knowledge III – The contacts of the Adepts is a book that is a springboard for those who are immersing themselves in the depths of Western Magic. Working at an adept level means working in depth in the inner worlds and bringing that work out into the physical world through ritual, utterance and focused thought. This book facilitates these actions and bridges connections between the inner interface of magic and its outer manifestations. The book looks in depth at magical methods used in various ancient temples, the inner mysteries of the Abyss, the workings of the Metatron Cube, the magic of Fire, the power of Utterance and the contacts of ancient deities.
Reviews:
The Cauldron (149 Nov 2012)
"… shows working as a real adept means delving into the inner world and bringing through results into manifestation in the physical world. Easier said than done. Her book provides a wealth of information on how to do this and is also laced with her own down-to-earth and commonsense approach readers of her books have come to expect from somebody with many years of ritual experience." Highly recommended
Related posts: