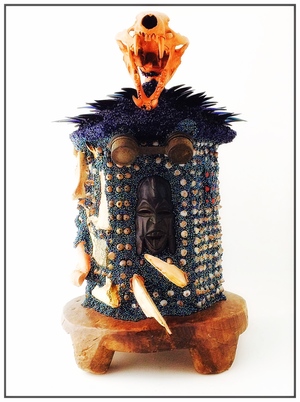 TUESDAY, JUNE 20, 2017
SUNDAY, JUNE 25, 2017
10:00 am – 11:00 pm
Mortuary Chapel,
Walcot Street Bath, England, BA1 5BG.
—
An exhibition of the art of Charlotte Rodgers, Victoria Musson and Katie Pollard, exploring the contemporary alchemical ingredients of Rust, Blood and Bone.
Scattered throughout the exhibition will be impressive punctuations of music, performance, speakers and meditations.
Modernity effects change on the land, its tradition and magic. As technology rusts, crumbles and decays, the land and the old traditions reinvent themselves.
https://charlotte-rodgers-caya.squarespace.com/eventslist/2017/6/20/rust-blood-and-bone
—
Read an interview with Charlotte Rodgers on The Blog of Baphomet
theblogofbaphomet.com/2017/02/20/an-audience-with-charlotte-rodgers/
Listen to Gordon White "Talking Animism and Place with Charlotte Rodgers
www.youtube.com/watch?v=7eh63XVJJvo
'Charlotte at Play'. A film by Sean Kissling
www.youtube.com/watch?v=1bUx5u7b0DA
Related posts: