TO ORDER, please contact the publishers direct
www.specularium.org/peter-j-carroll/the-epoch
A new title from writer Peter J. Carroll with artist Matt Kaybryn.
The Book: This fully illustrated and illuminated hardback opens with a detailed historical resume of magical and esoteric thought (where it came from and where it may go) before presenting the reader with three complete grimoires.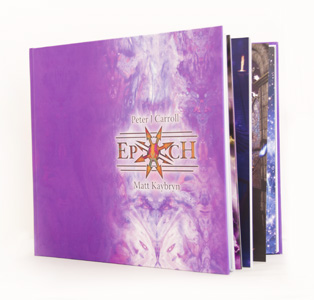 The Deck: A Cartomagical tool for the 21st century, the Deck presents 54 glorious Altar Icons spanning the three Spheres of Elements, Bi-Planets and Stellar God-forms.
These cards and book are absolutely gorgeous and awe inspiring!