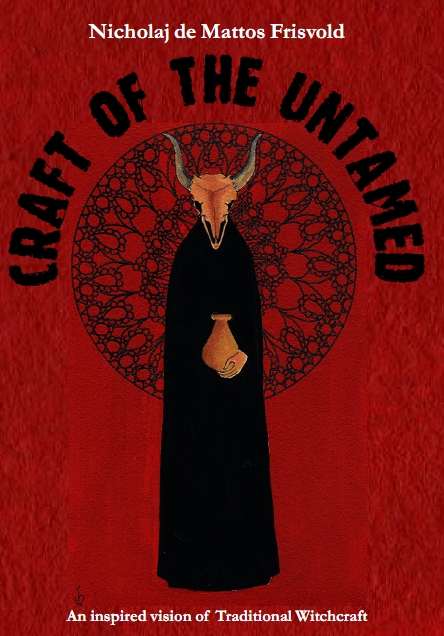 Craft of The Untamed
An inspired vision of Traditional Witchcraft
Nicholaj de Mattos Frisvold
Format: Softcover
ISBN: 978-1-906958-11-4
£12.99/US$24
Subjects: Craft/Traditional Witchcraft.
The Craft of the Untamed sets out to present the main pillars of traditional witchcraft. Its premise is that a proper tradition is defined as a timeless unity. Outwardly the tradition bears a great diversity across different lands and spirit. Traditional witchcraft is found in various sodalities and groups across the world. Even so it is possible to discern several harmonious, shared themes. These themes are the land, the crossroads, death, night and the mountain of Venus. It is witchcraft where a human and angelic blood mingles to form a special pedigree that has shaped the archetypical image of the witch.
Traditional witchcraft is largely a peasant craft. These "black arts" are works of the earth and the black soil with all its mystery of death, growth and change. This book aims to present the craft free for needless obscuration. I have endeavored to reveal the richness of the tradition as it flows down through time and geographical space.
The reader will come to appreciate and understand the wise arts both infernal and celestial; the powers wielded by the denizens of the night will be accessible; and you will come to value them for their beauty and power.
Contents: Foreword by Shani Oates/Introduction//At the Crossroads of the Worlds/Solomonic Magick//The Blood of the Living Bones/Within the Mountain of Dame Venus/The Vinculum of Eros/The Art of Timeless Tradition/Within the Veil of Night/Against the Current.
Related posts: