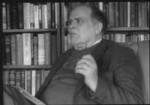 Protection for your Occult Books
Mandrake of Oxford boasts an impressive range of books about the occult, from texts about divination to works about magick. It is ideal for those who wish to pick up a title that would be difficult to find elsewhere. The occult is a topic that has fascinated mankind for centuries. Witchcraft, spells and the supernatural have been a source of interest since the dawn of humanity. As well as being interesting, these books can sometimes go up in value to the point where they sell for substantial sums of money, with books exchanging hands at auctions for up to twenty thousand pounds. Their value is not just financial though; many believe that books about the occult are powerful items that should be handled with care. A vast number of different traditions in which magic and witchcraft are important preach that the written word possesses a great amount of power and some hold the view that once owned by somebody, a spiritually charged book develops a connection to its owner. With that in mind, it is important to ensure that these books don't fall into the wrong hands or get damaged or destroyed, as if you believe in their power then you won't want to lose an item that you are connected to in this manner and if you merely see them as being fascinating to read then you won't want to part with an essential item in your collection.
Remain Moisture, Dust and Insect Free
If you value your books then you can protect these prized possessions by keeping them in a dry environment away from dust and insects and purchasing contents insurance in case they are stolen or damaged through no fault or your own. People who collect occult books in the hope that they will one day go up in value should be aware of the fact that the condition of a book can make the difference between it being worth a small fortune and being worth next to nothing. However books do not need to be hundreds of years old in order to be worth considerably more than they were when they were written; some titles that were written within the last thirty years have more than tripled in value simply due to the fact that small numbers of them were produced and they are highly sought after.
Spiritual Cleansing
Those of you that believe that books contain spiritual as well as physical value will wish to care for the powers that are contained within them. If you have bought a book of spells then there are purification routines that should be adhered to when using items in rituals and books are no exception. These routines will vary dependent upon the tradition behind the spells, for example practitioners of Wicca believe in using certain herbs for cleansing purposes, whereas those who participate in ancient Egyptian practices have a series of complex rituals connected to cleansing. Many believe that failing to perform the correct cleansing routines can potentially lead to an item being contaminated with negative spiritual energy.
Binding Spell
If the book that you wish to protect is not a book of spells then you might wish to cast a binding spell on it in order to ensure that the power that is possessed within its pages is solely yours to harness. Place a candle, an incense stick, a rock and a cup containing water in a circle formation and sit behind it with the book in your hands. Free your mind of thought and try your hardest to spiritually connect with the book. Next extend the circle of objects so that you can fit within it and sit in it holding the book. Speak out loud the sentence, 'You are bound to me. We now work as one'. Once you have completed these steps, the spell will be complete.
Pride of Place on your Bookshelf
Words are regarded as having special spiritual significance in a plethora of different traditions ranging from mainstream religions to ancient witchcraft. Perhaps this is for good reason. Whether you believe in the occult or just find it an interesting topic to research, taking the correct care of your books can ensure that they will be there for you to enjoy for years to come. It will mean that they can remain in a readable state and continue to take pride of place on your bookshelf.